Weekend Photo Recap: Opening Night Edition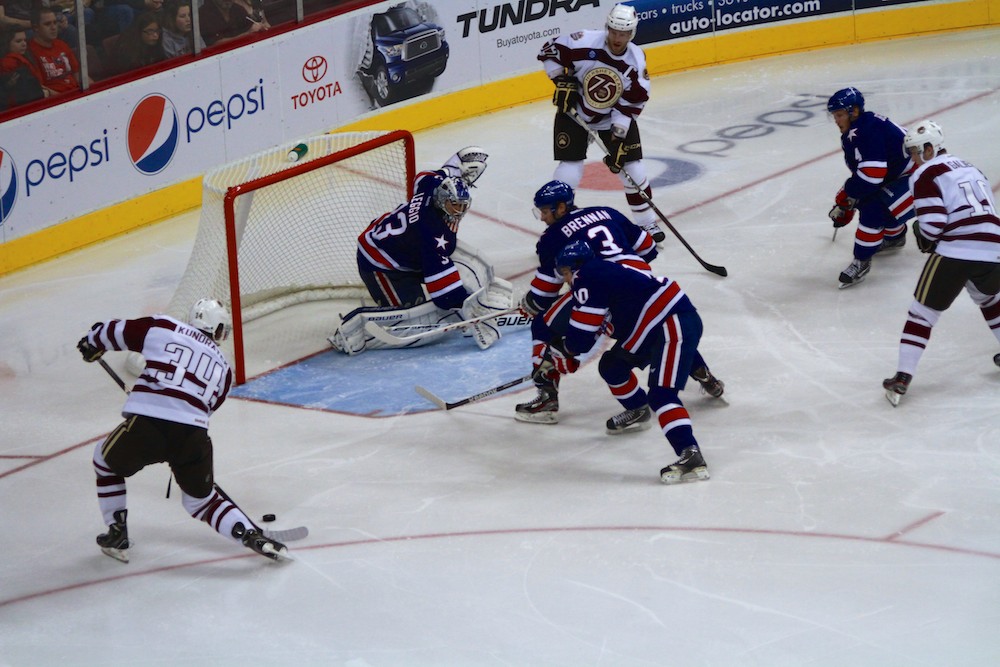 Tomas Kundratek misses a chance at a wide open Americans' net. (All photos courtesy of Tim Stough)
New to SHOE this season will be a "weekend in photos" post. Both Kyle and myself are credentialed to shoot Bears games in different areas of Giant Center. And as you might of imagined, we take a lot of pics. So many in fact that they can't all fit into our game recaps. So instead of keeping these pictures on our cutting room floor, we'll post the most notable ones in this weekly segment.
This week, I supply all of the snapshots, and they come from the Bears home opener on Saturday night. Take a look and make sure to click on the pics to enlarge them.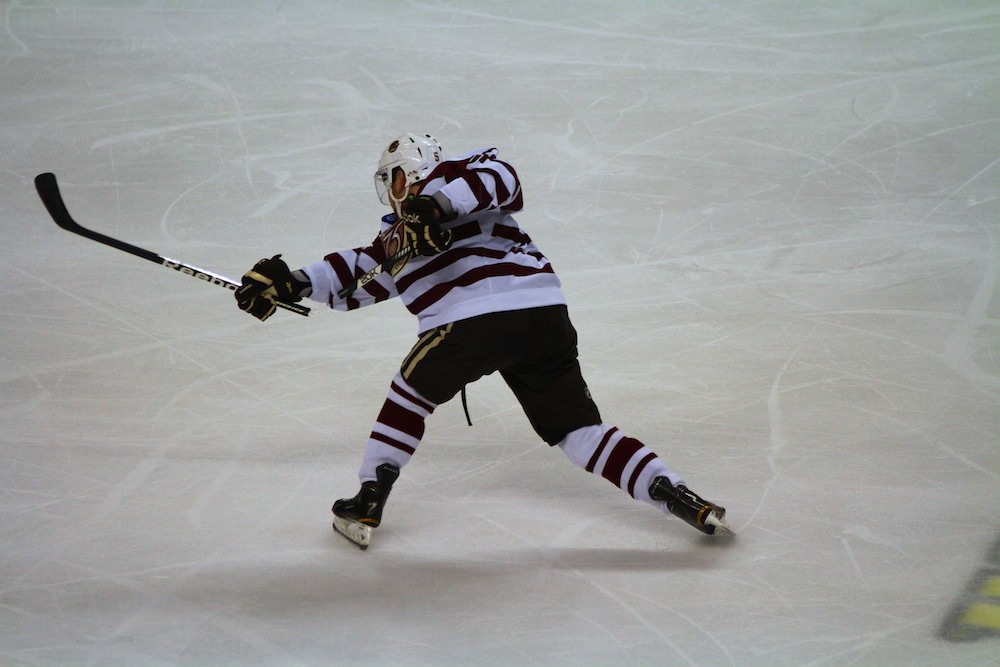 Garrett Stafford snaps his twig in half taking a slap shot from the point.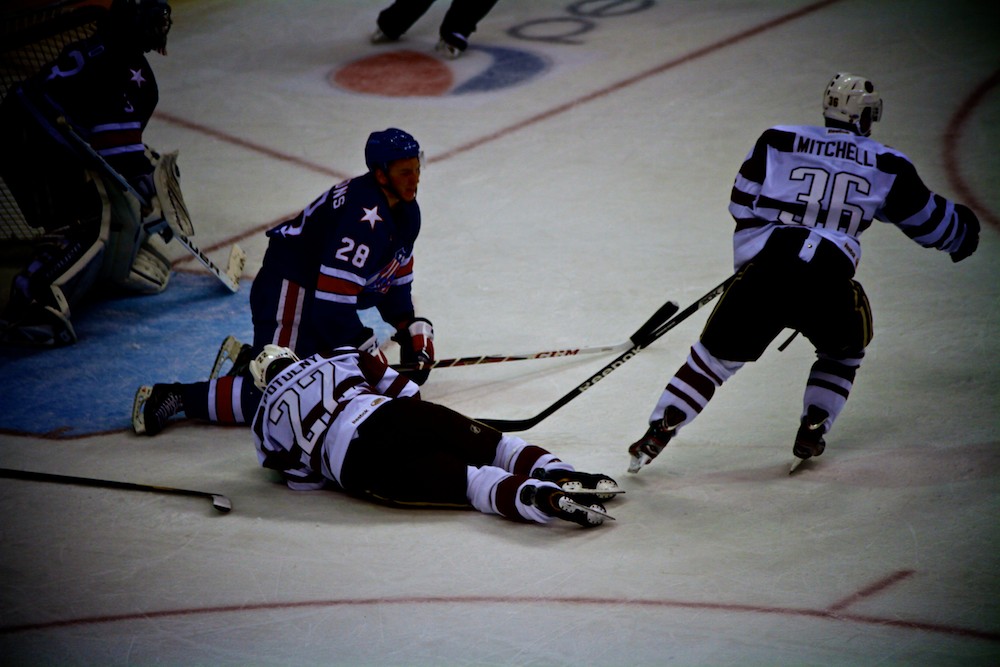 Ryan Potulny remains on the ice after suffering a lower body injury.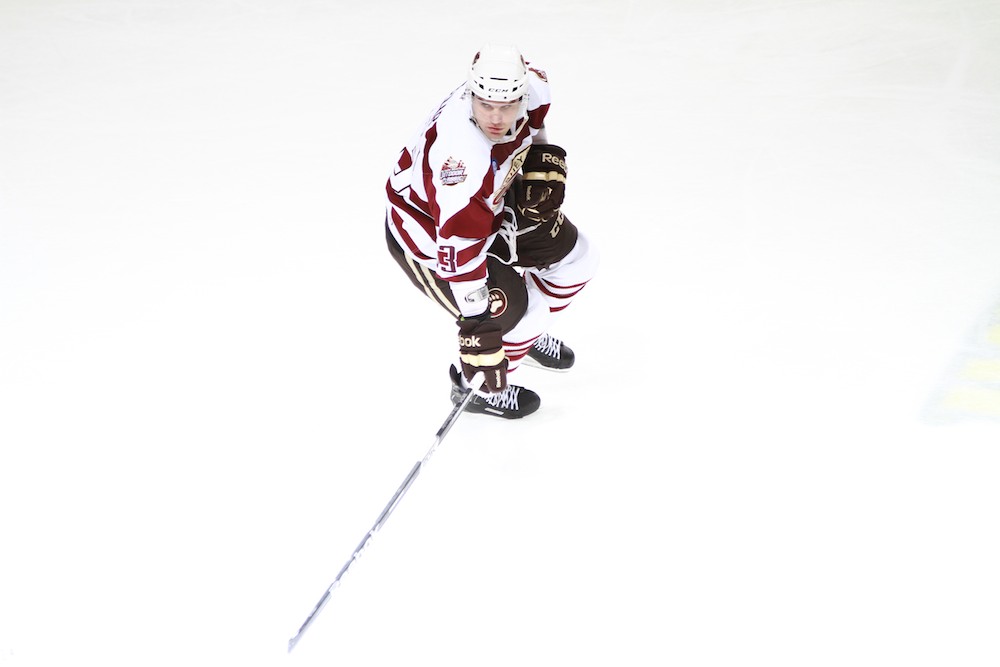 Patrick Wellar closing in on his opponent.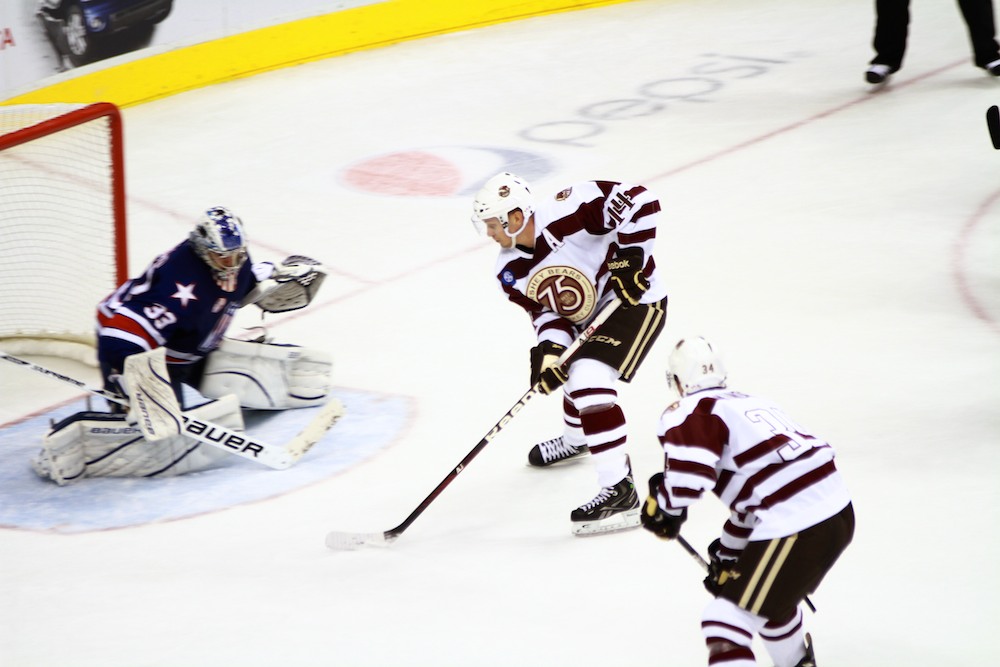 Jon DiSalvatore switching to the backhand for a prime scoring chance.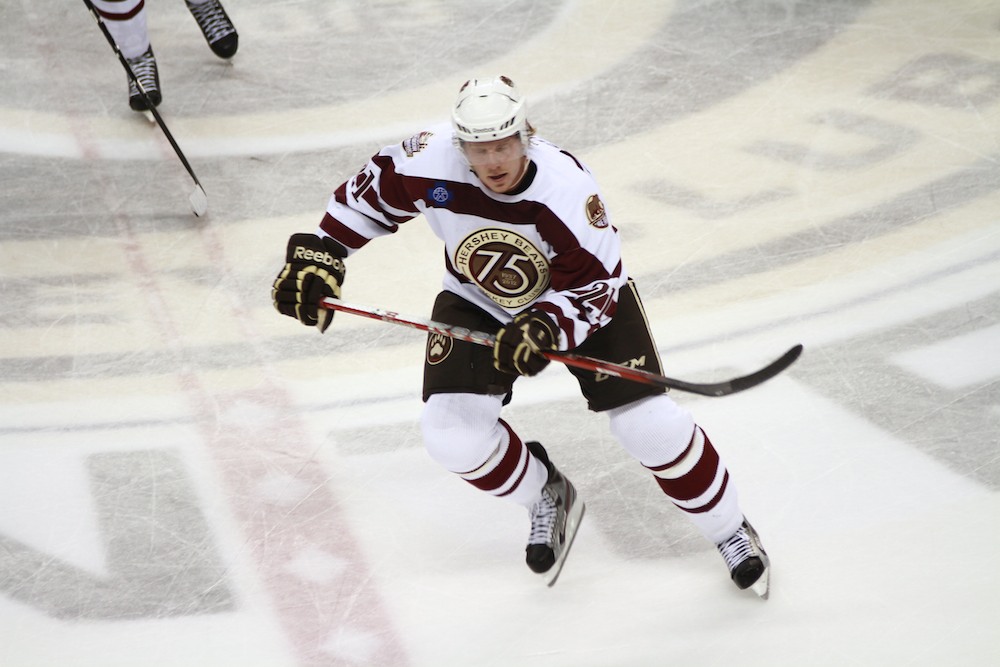 New Bear Ryan Stoa flying through the neutral zone.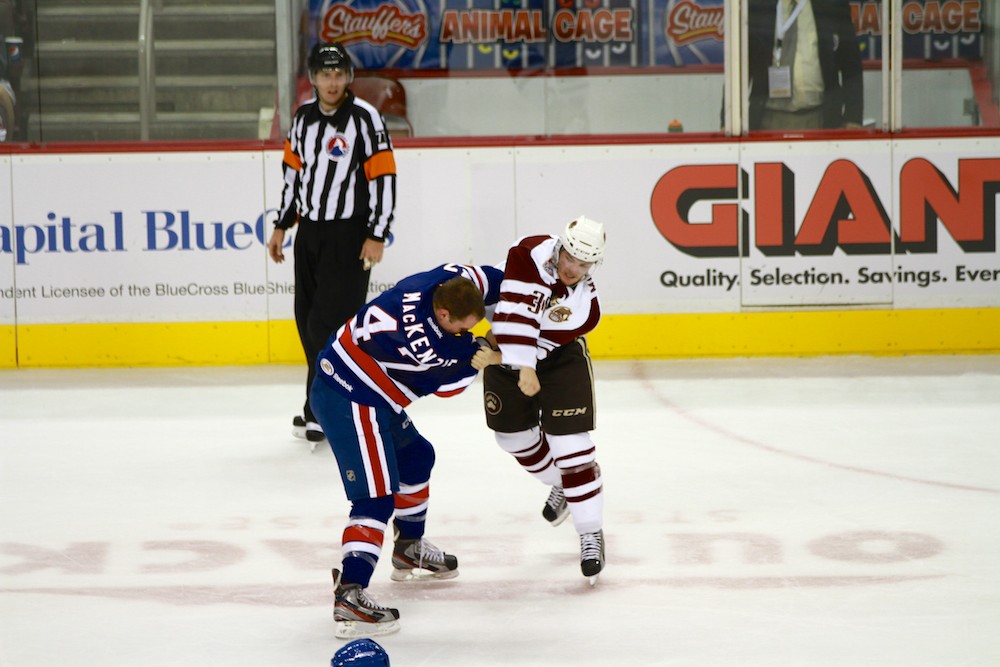 Garrett Mitchell misses landing a haymaker during a fight.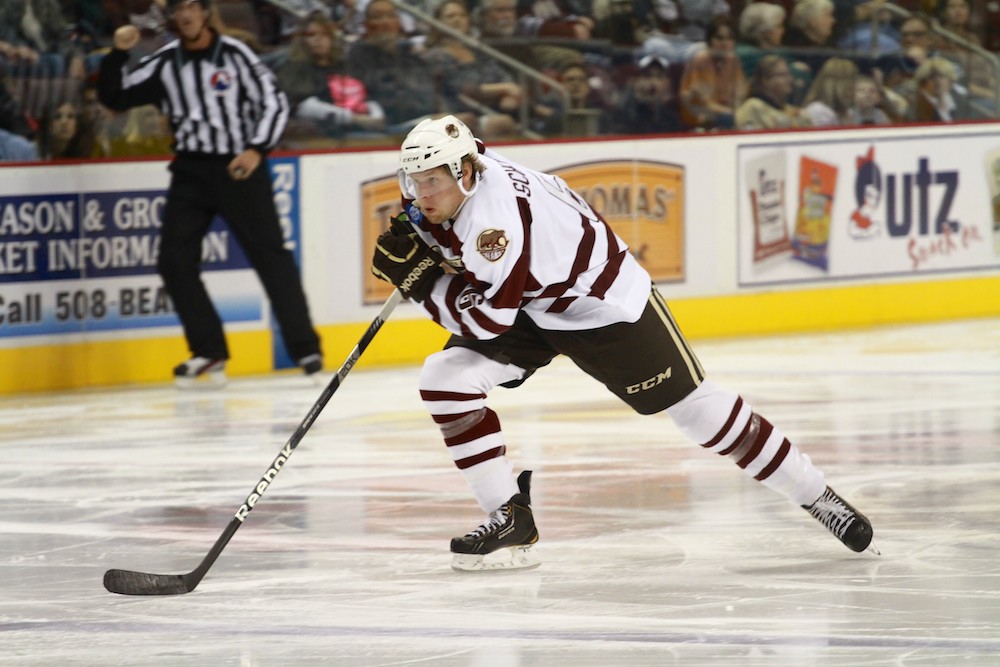 Defenseman Cam Schilling races back for an icing call.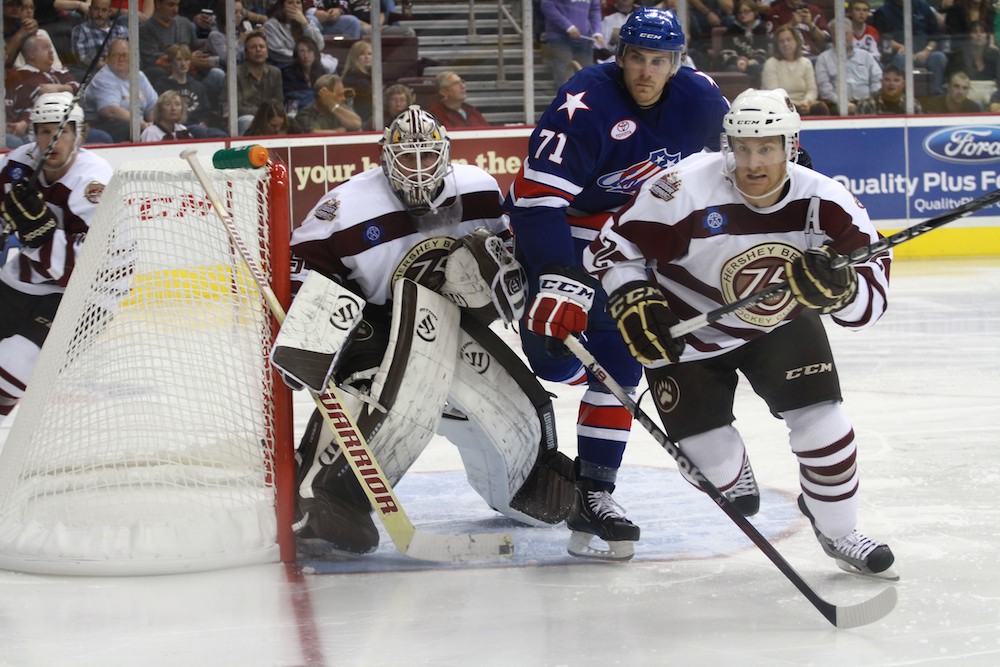 Patrick McNeill squeezes off Marcus Foligno while Dany Sabourin tries to see through it all.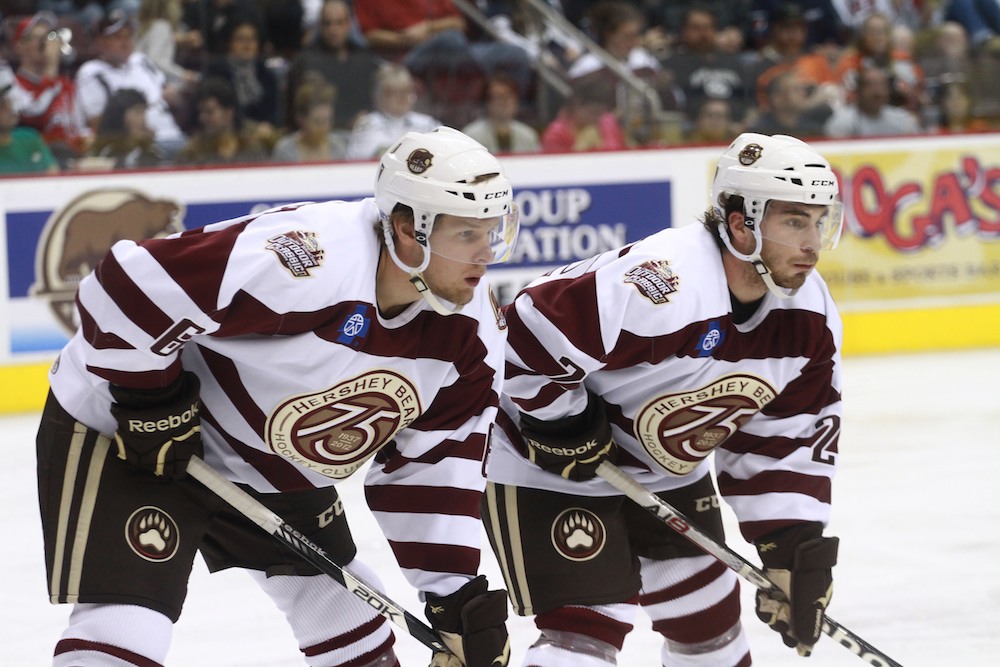 Cam Schilling and Barry Almedia line up in the defensive zone for a faceoff.