Garrett Mitchell Registers Gordie Howe Hat Trick in Bears 8-7 Loss to Rochester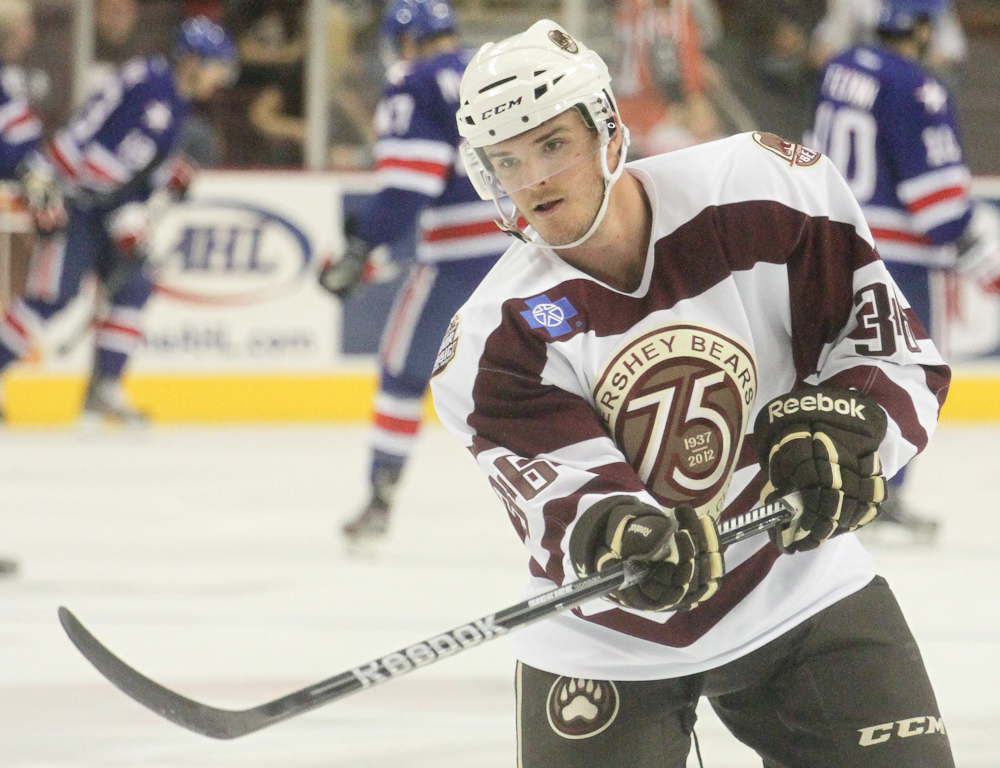 Photo credit: Kyle Mace
Hershey Bears forward Garrett Mitchell has started off his second professional season strong. He scored a goal in his second game of the year in the Bears 3-2 win over Binghamton. And tonight, Mitchell had a Gordie Howe hat trick, registering a goal, an assist, and a fight in the Bears' home opener. Well, should we call it a Gordie Howe hat trick plus with him registering a game misconduct too?
Kyle Mace's exceptional photos of each event are below.
The Assist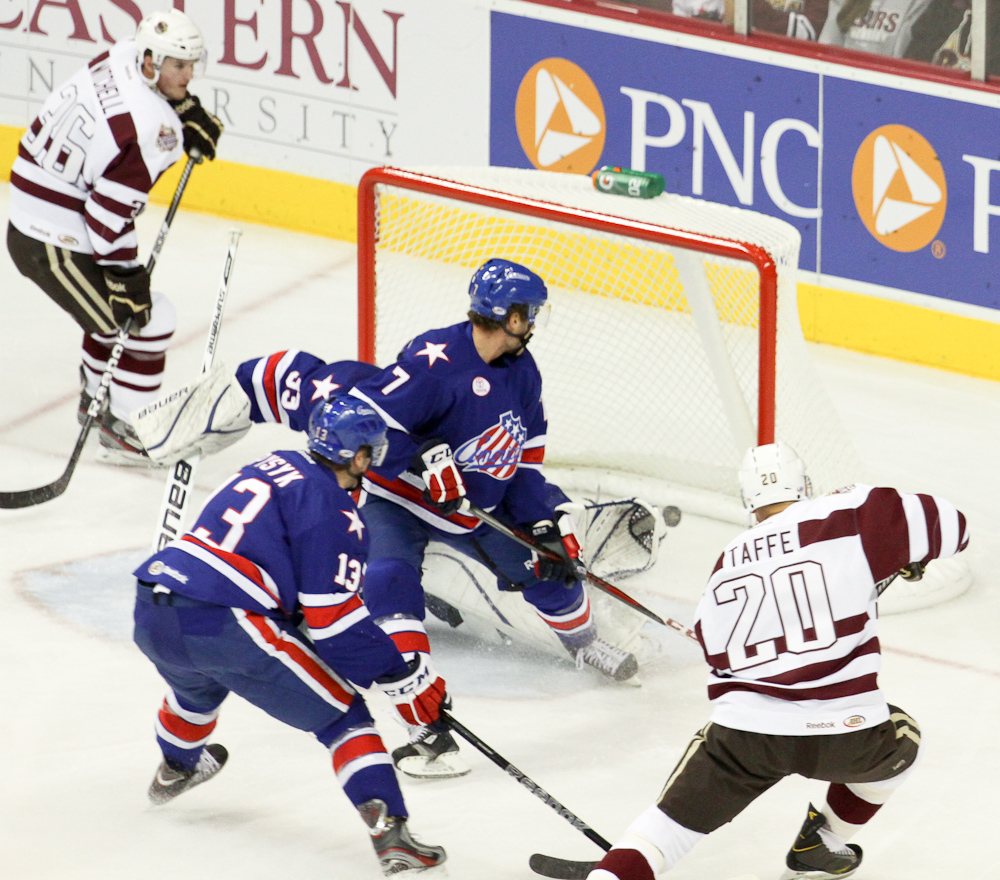 Mitchell makes a picture-perfect pass to Jeff Taffe on a 2-on-1 for the game's first goal.
The Goal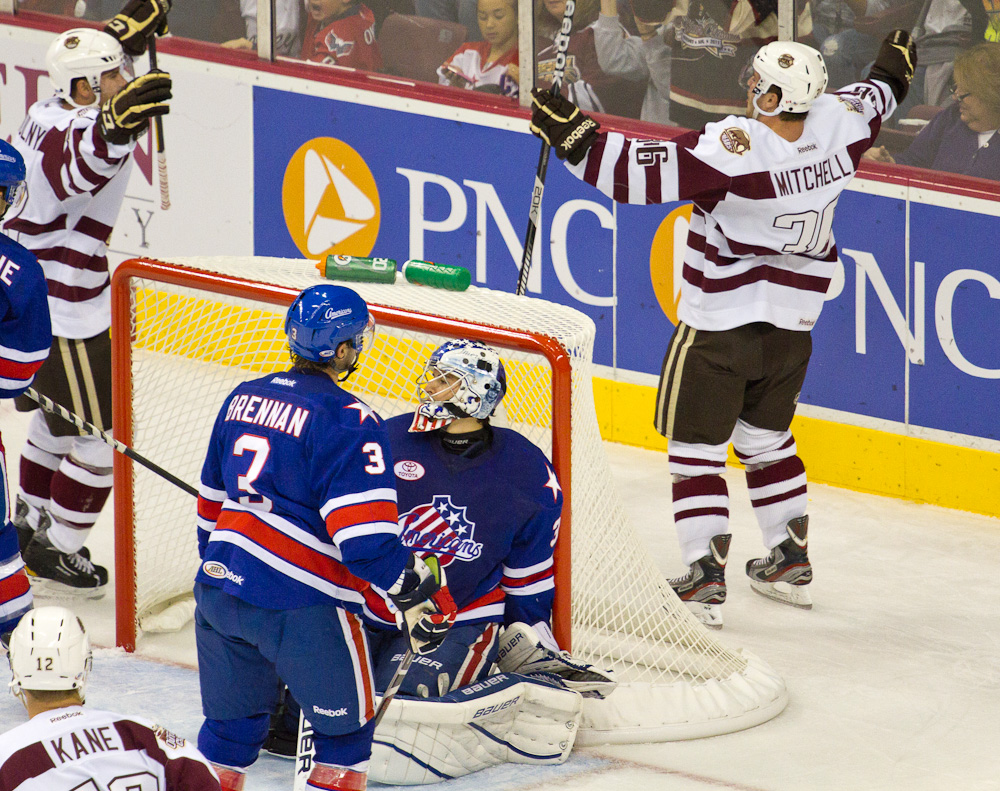 Mitchell scores the Bears second goal of the night. Assisted by Stafford and Orlov.
The Fight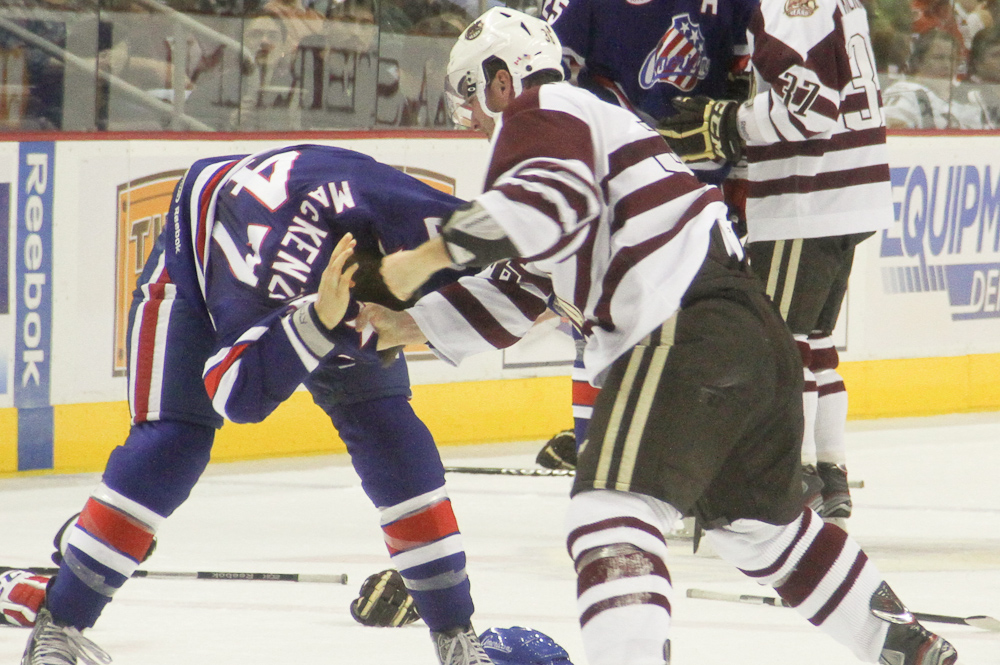 Mitchell fights Matt MacKenzie and gets tossed.