Washington Capitals "Black Aces"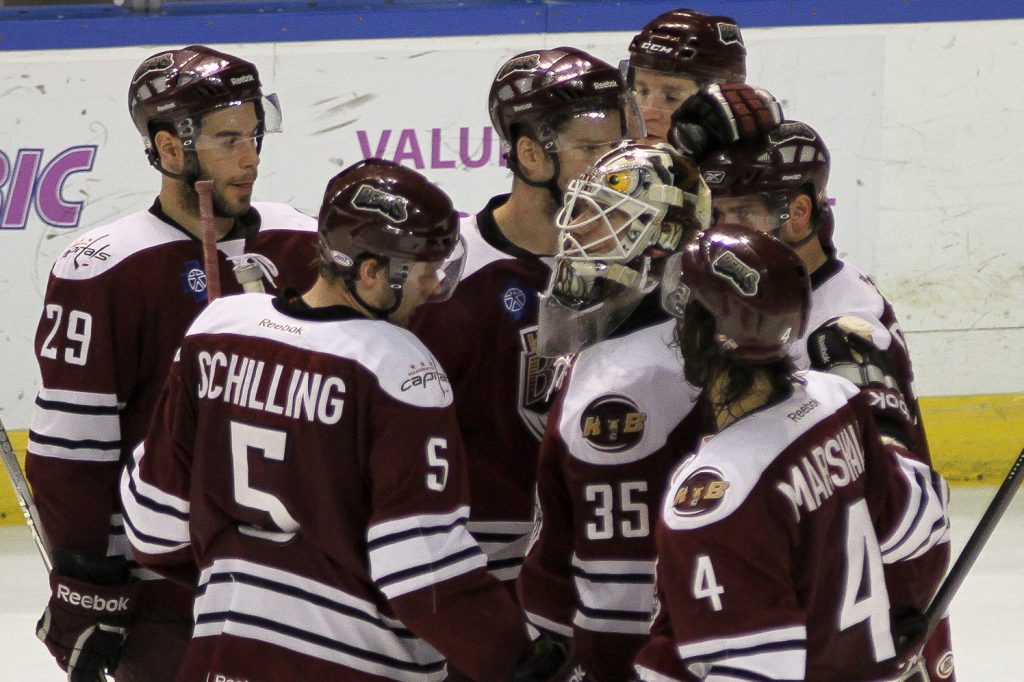 With the Hershey Bears season coming to a close, most Bears fans will be putting all of their focus on the NHL playoffs. One of those teams left in the NHL playoffs are the Washington Capitals, the Bears affiliate. Monday night the Capitals will face off against the New York Rangers in game two of their series, but you could see some recalls before that. Those recalls are called "Black Aces," named after holding the "Dead Man's Hand" (two black aces) in a game of poker. So who could some of those "Black Aces" be?
This is the list of players on Capitals contracts, the players who have been on the Capitals roster for at least one game this season are in bold.
Patrick McNeill (inj.)
Kevin Marshall
Cameron Schilling
Sean Collins
Cody Eakin
D.J. King
Chris Bourque
Jacob Micflikier
Joel Rechlicz
Christian Hanson (inj.)
Ryan Potulny
Zach Miskovic
Mike Carman
Tomas Kundratek (inj.)
Dany Sabourin
Garrett Mitchell
Kyle Greentree
This does not mean all of these guys will be called up, but expect many to get the call.
The Caps and Rags face off Monday at 7:30pm.