Streaking Six: Mitchell's Shootout Goal Gives Bears 3-2 Win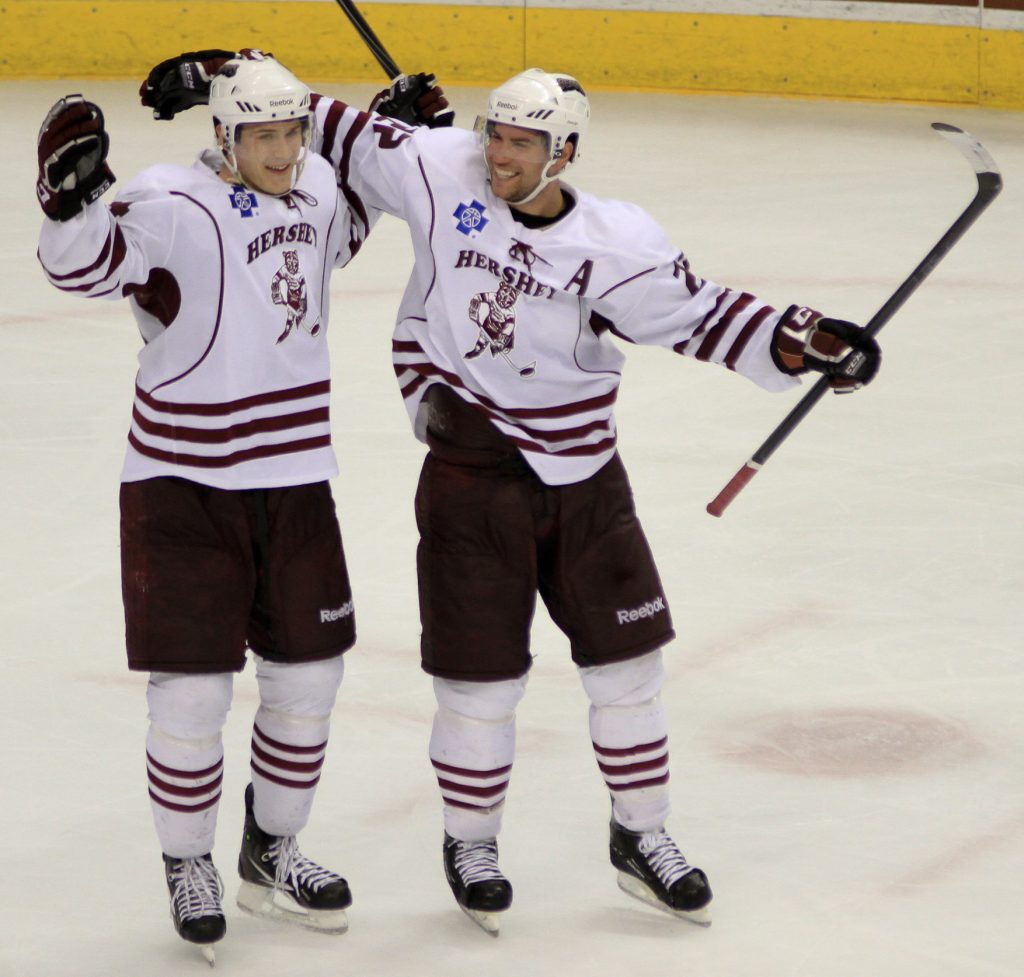 Ryan Potulny and Tomas Kundratek celebrate Potulny's 26th goal of the season (All photos by Kyle Mace)
After pulling off a third period come back last night, the Bears did it again tonight, but this time needed extra time to do it. Garrett Mitchell was the hero of the game, scoring in the shootout to give Hershey a 3-2 win.
The Checkers controlled the first period in shots, but could not get one of those to make it to the back of the net and count. On three different situations Charlotte either got the whistel, had a goal called off, or was robbed by Dany Sabourin. The first period ended no goals, but that would change quickly.
Charlotte would get on the board first with goals 1:40 apart from Justin Shugg and Zac Dalpe, both on the power play, giving them a 2-0 lead only 7:43 into the game.
Ryan Potulny cut the Checkers lead in half with a power play of his own, making it 2-1. Then it would go back to a tie game on Cody Eakin's 13th goal of the season.
There would be no more goal scored in the game, sending the game to overtime and then a shootout.
In the shootout, the hero of the last shootout against the Checkers, Garrett Mitchell, would do it again. Giving Hershey the two points and the W.
Remember, Wednesday night we are holding our first ever viewing party! Arrive early to eat and stay for the game! We will announce all of the prizes by Tuesday!
More photos from tonight's game

Checkers celebrate goal number one
Checkers celebrate goal number two
Ryan Potulny's goal trickles out of the net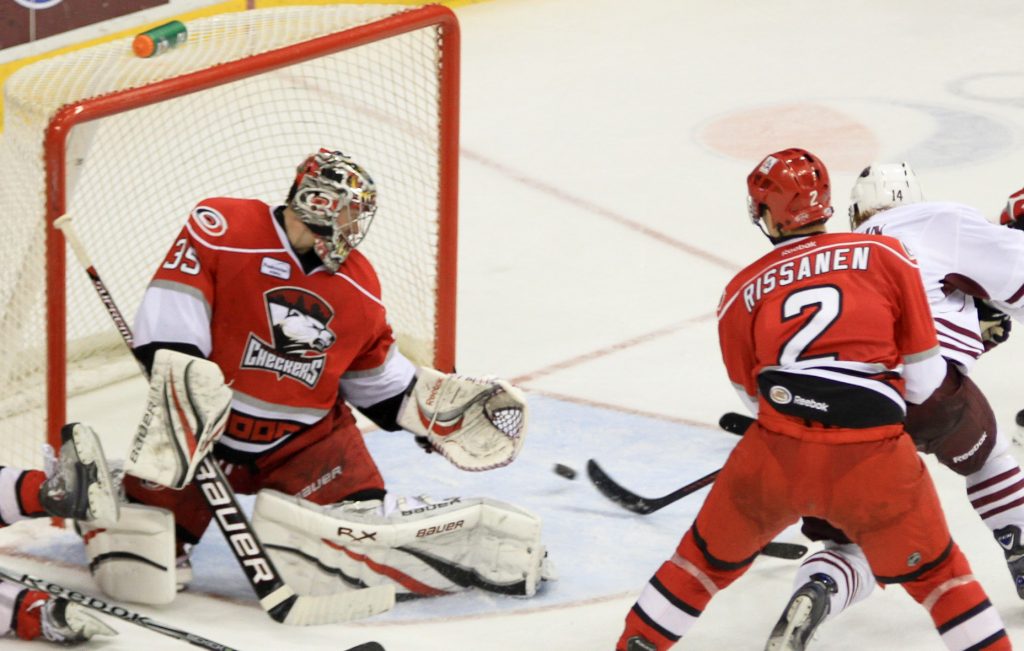 Cody Eakin in mid-score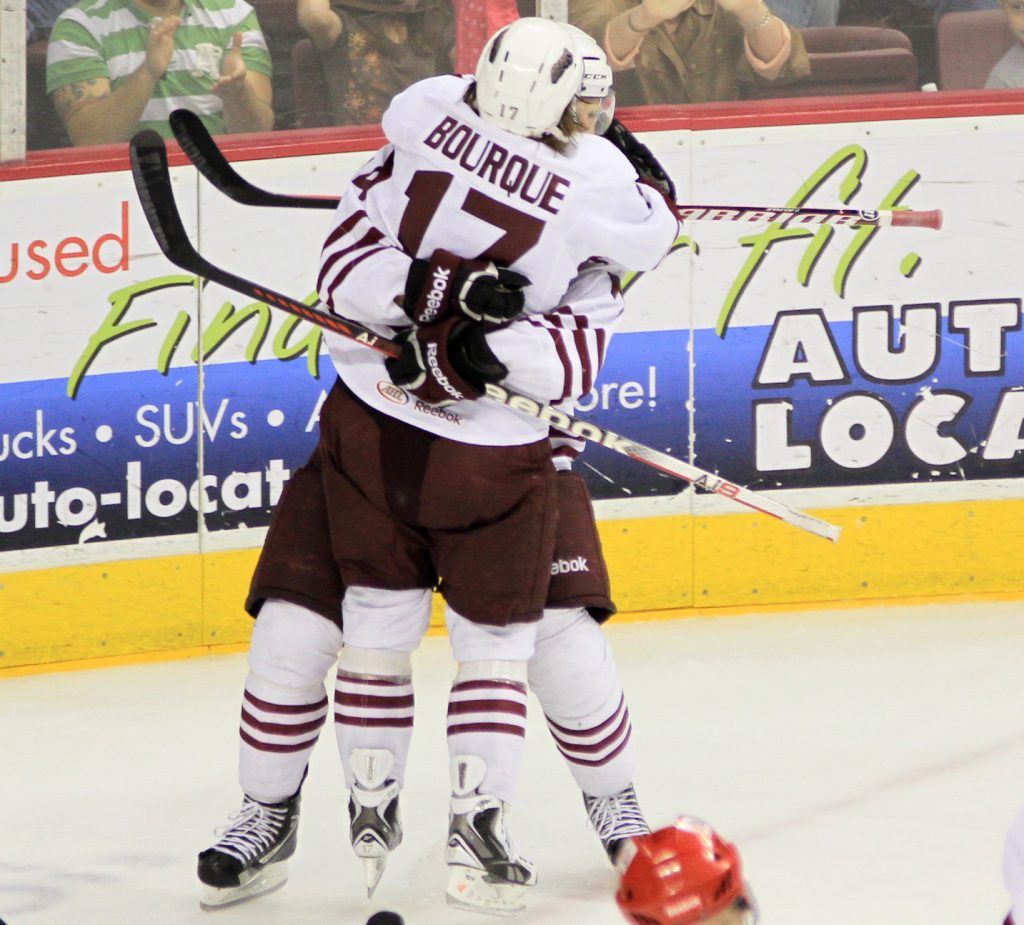 Hugs for everybody!
Eakin scores in the shootout
Boyd Kane scores in the shootout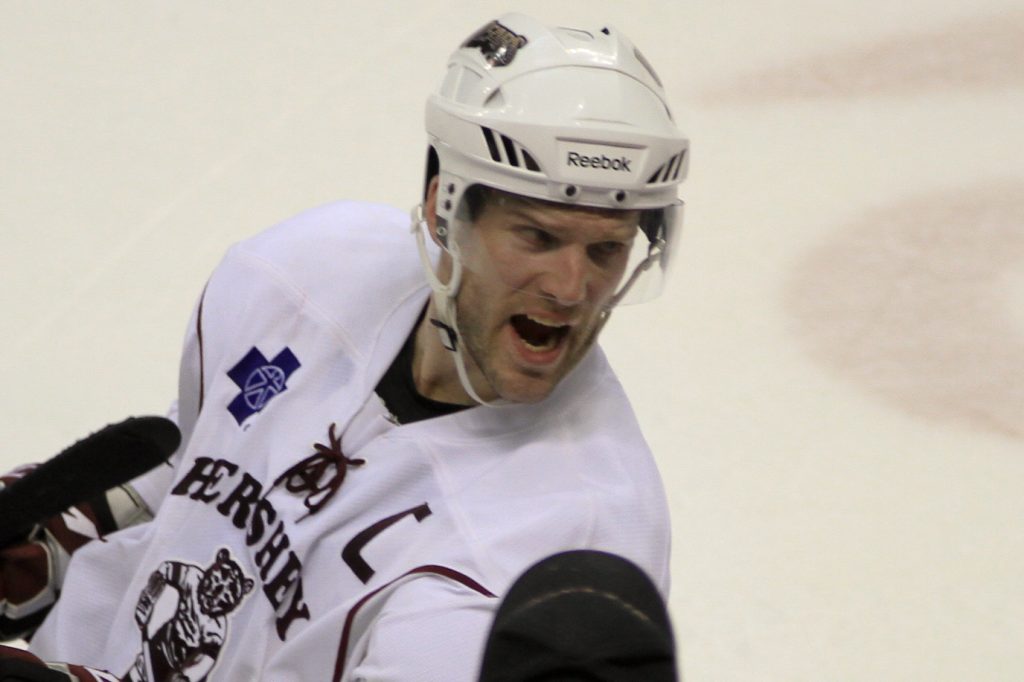 Kane yells back at the Checkers' bench as he skates back after his shootout goal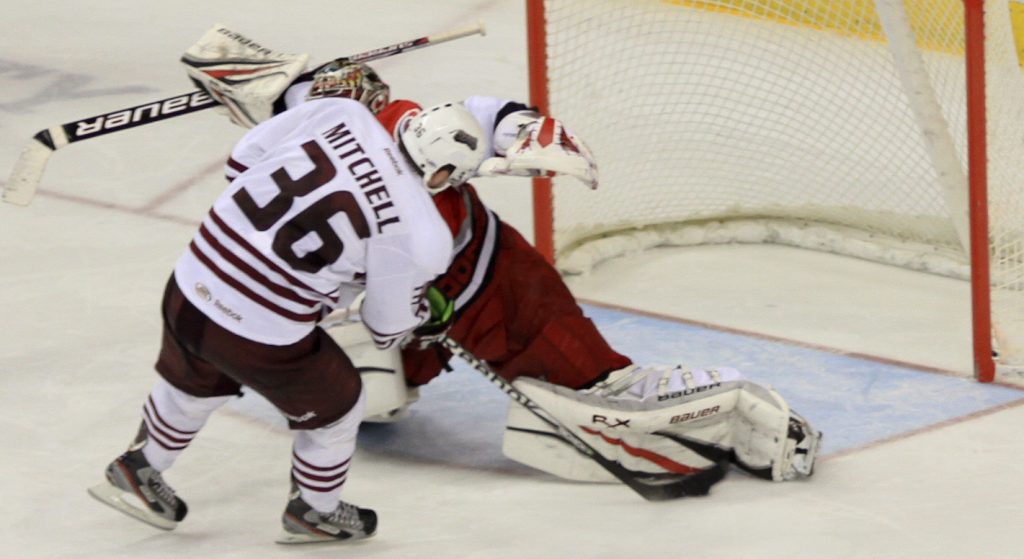 Mitchell scores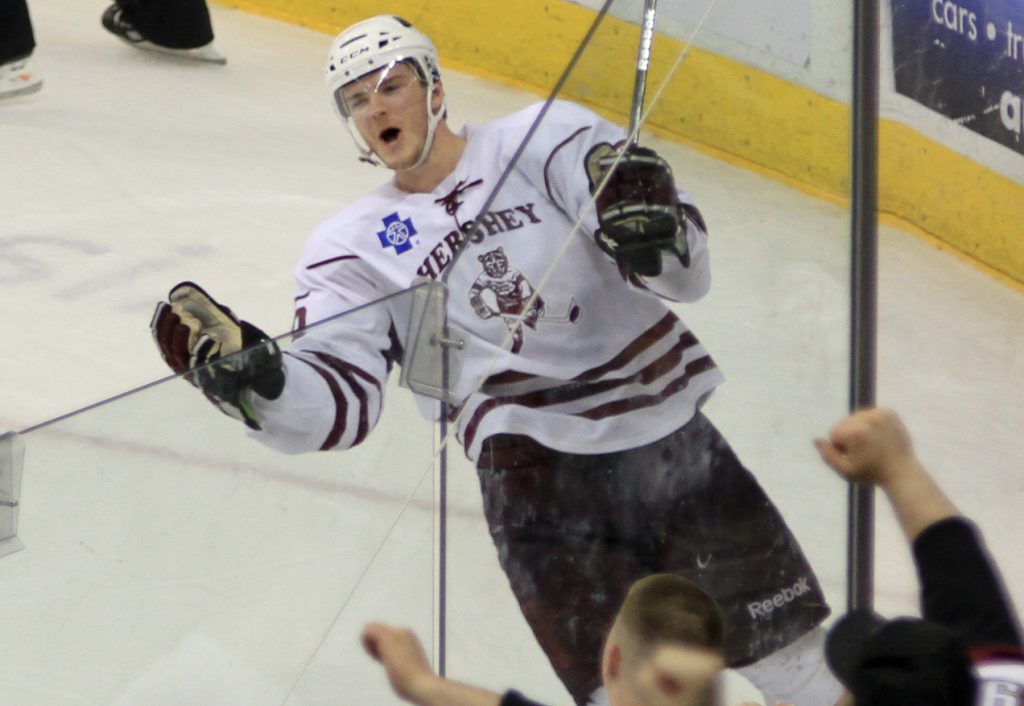 Mitchell roars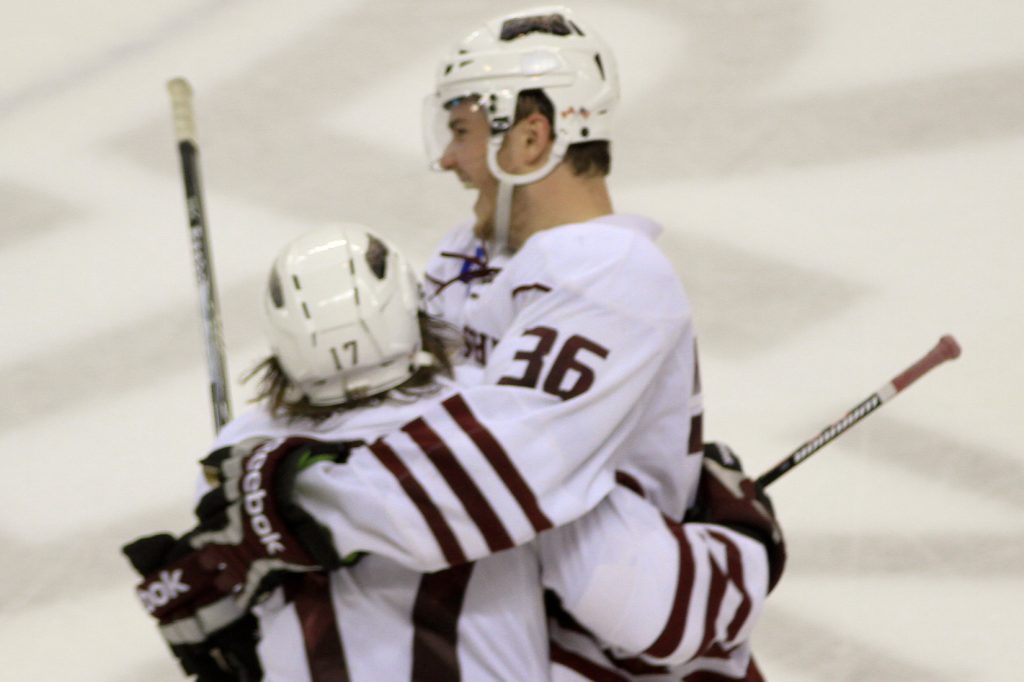 Mitchell gets hugs from Chris Bourque, who seemed to be in the hugging mood tonight
One word for this photo: YAY!